We Know Real Estate.
Request our complete guides, free! You'll receive top down picture of nearly everything you need to consider as a real estate buyer or seller in any market. Get more informed by requesting our guides below!
Learn More About
Top 10 things you need to know before selling your home, including tips for low cost improvements for a better selling price Discover how you know when it is right to make that repair, and knowing when and how to invest in your house A complete step by step breakdown of real world facts VS real estate reality TV shows, comparing and contrasting the differences The Seven Steps to Owning a Home, and how to maximize the success of your transaction every step of the way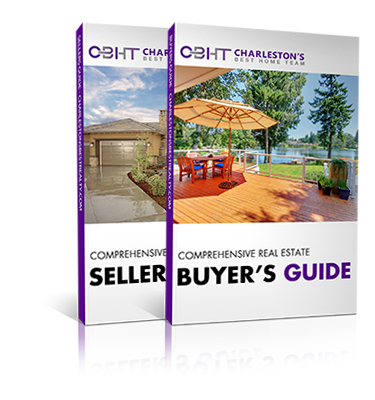 Download the guides below or ask a question and we'll answer promptly!
Contact Our Team
See What Others Are Saying
Buying & Selling a Home
Sarah and Jesse were awesome to work with. Selling a home can be extremely stressful especially when you move out of state leaving everything in your Realtor's hands. Sarah and Jesse always had a positive attitude and kept us informed through every step. They definitely brought my family and I a sense of peace through the craziness. We are grateful to have them as agents. They have served us in both buying and selling, we couldn't of made a better choice than them!!!! Thanks for all that you do!
Brian & Jessica Bougher
,
Summerville, SC
Home Buying
I would like to share my deepest gratitude to you and your team for helping me achieve my first purchase of a home. The house is lovely, just what I needed and wanted. Thanks to you I'am now a homeowner. I really do appreciate everything you and your team have done for me. Thanks you so much!
Aderonke Abanishe
,
Summerville, SC
Buying and Selling a Home
Sarah Coleman-Lee and her team are the best in the business! We have used her to sell and purchase several homes over the years, and she goes above and beyond each time. She genuinely cares about each of her clients and always has their best interest at heart throughout the process. She is always available when we call, text, or email no matter the day or time. If you want an agent who is personable, patient, dependable, knowledgeable, professional, hard-working, self-motivated, and honest Sarah is it! She will make the entire home buying process seamless. We don't just consider her our agent, we call her family.
Karmon Wright
,
Charleston, SC
Home Seller
Sarah is honest, patient, supportive and informative. She was always available when I had questions. She is pleasant and professional. When things got tough, she reassured me and brought us to victory. Sarah is a God fearing and faithful person. It was a delight working with Sarah and I strongly recommend her to anyone looking to buy or sell a home.
Tori Pinckney
,
Summerville, SC
Thank you!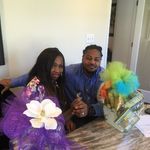 I want to say thank you for all that you have done for me and the home buying experience from start to end. You and your team have done a lot for me and my family and I truly appreciate it. Just know I will recommend you highly to anybody that I speak with and once again I can't say enough on how much you've done for me and my family. I truly appreciate it and thanks for all that you've done.
Valentino and Blondell Scott
,
Summerville
Our 'Fairy Dream Realtor'
Our relocation to the Charleston area began as a 'dream'. During this phase we stumbled across Sarah Coleman-Lee's page and were impressed by the reviews. As our dream developed into a plan, Sarah and her team provided all the right guidance to turn that plan into reality. During our initial visit Sarah helped us narrow down our search to specific areas and types of homes. She listened to what we thought we were looking for and helped further sculpt those requirements. Sarah and Tammy were invaluable in our search and through the closing process. Their professional and personable approach made them a delight to work with. Relocating to the area started as dream, but has come to fruition with the help of our 'Fairy Dream Realtor'. We will definitely recommend Sarah and her team to family and friends.
James & Nicole Price
,
Summerville, SC
The service my family and I received was Exceptional!
I would recommend anyone buying or selling a home to contact Sarah. She is extremely knowledgeable. Sarah always is available to ask any questions and she made the selling of our home so easy. She definitely made the transaction as stress free as possible. Sarah is such a kind and giving person. Her voice on the phone is so friendly and understanding whenever we would talk. She definitely made the selling of our home her top priority and she was wonderful. I Highly recommend Sarah and her team.
Debbie Opachinski
,
Summerville, SC
Great Service
Sarah was and has been a great help. She is very patient and knowledgeable with everything. We are truly blessed to have Sarah as our agent. It has been a smooth transition with buying and selling our current house.
Jameson Pulliam
,
Ladson SC
I LOVE SARAH COLEMAN LEE AND HER TEAM- GO CHARLESTON'S BEST REALTY TEAM!
Sarah Coleman-Lee and her team are the best. They were by my side during the entire homebuying process. This really helped my family as this was our first time buying a home. I highly recommend Sarah Coleman Lee and her team to assist anyone with buying their home. Thank you so very much, Sarah Coleman Lee and the beautiful team of Charleston's Best Realty Team.
Catherine Brown
,
Charleston
Ms. Coleman-Lee is a phone call away and she has shown me that first hand.
Before working with Ms. Sarah Coleman-Lee I was so confused. I got PCS orders to Holloman AFB, NM and then I had to leave for a deployment in Sep for four months. My husband and I didn't know what we were going to do being that we had a house we owned in SC and now we had to up and move to NM. I looked around for ways to do it myself but it just wants working right. One of my friends was in the same situation and he told me about Ms. Coleman-Lee.
After working with Ms. Coleman-Lee once I returned from my deployment in Feb and I realized I only had two good months to find someone to rent my home because I was being sent to school in MS for my job and wasn't coming back until Jun and leaving two weeks after that. My husband wanted to have this done before I left for school so it wouldn't be too much on him. So once we met with Ms. Coleman-Lee she made my husband and I feel at ease. She talked us through the whole process and made us feel like there was hope. The result from that was that we were able to find renters to rent our house in less than 1 month and ease that stress so I could focus on school and moving to NM.
Now I have a piece of mind knowing that while my family and I are in NM and my house is being rented out in SC. If anything happens and I need anything I know that Ms. Coleman-Lee is a phone call away and she has shown me that first hand.
The McElveen Family
,
Property Management
"Absolutely Exceptional".
I have only two words for my real estate transaction with Sarah and her team–"Absolutely Exceptional". Prior to meeting Sarah, my house was on the market for a year and my contract had expired. I was very frustrated but Sarah was recommended to me and I decided to give selling my home another shot. Sarah's professionalism and concern assured me that she would give my transaction her all; within 41 days I received a full offer contract on my home. Sarah worked day & night to ensure everything went smoothly and promptly attended to any concerns I had. Sarah is one of the most dedicated, professional and caring people that I have met. She truly went the extra mile for me and my family.
She has shown herself to be a leader in the field.
Before working with Sarah Coleman-Lee, I had rarely seen the professionalism and commitment in other Realtors that I see in her. In my job, it is imperative that the Realtor and loan officer work hand in hand to ensure a smooth, successful transaction. Without that commitment there is often breakdown in communication that makes the real estate transaction unnecessarily stressful.
When I began working with Sarah, I noticed a confidence that she instilled in her customers by the way she conducted her business professionally, honestly, and with integrity. It is encouraging to me as a lender, that Sarah and her team is always maintaining a level of education and career building skills that keep them on top of the industry. She has shown herself to be a leader in the field.
Now, after having worked with Sarah and her team, I have witnessed several successful home buying transactions with very satisfied clients. I would recommend her to any client that is in need of a real estate agent. By referring her, I would feel very confident that she will take care of the client. She treats all clients with respect and works very hard to get them the best deal possible through contract negotiations. A Contract that fits the client's needs and protects them. Sarah and her team is truly an asset to have on your side during the home buying process.
Julia Chism (Loan Officer)
,
Walker Jackson Mortgage
Sarah met and went beyond my expectations in providing good customer service.
My selling experience has been an interesting challenge. I learned a lot and look forward to using this experience in the near future. My closing date was changed to an earlier date and that really posed a challenge for me. I had to quickly change all my plans from my original move date. But Sarah and Mike (Broker-in-Charge) was with me each step of the way, I could not have achieved my goals without them. Sarah met and went beyond my expectations in providing good customer service. I really enjoyed working with her and would recommend her dedication to services to anyone. Advertisement for my home was excellent and Sarah did a great job of keeping me informed. AgentOwned is blessed to have a broker like Mike and a Realtor like Sarah, they are awesome!
What can I say other than Sarah is "Simply the best".
What can I say other than Sarah is "Simply the best". She truly went above and beyond my expectations of her as a Realtor. Being a first time home buyer, I was definitely nervous about the whole process of buying. But just as she promised, Sarah was with me every step of the way. I was really impressed with her performance. I had my home built and she attended all meetings with me to ensure I was comfortable with the process and that I understood everything I needed to know. Even on closing day, she never left my side. But her job went a step further. I am active duty military and was scheduled for an unexpected deployment. Being my first deployment and a single mother of a 5 year old need I say I was highly stressed. Sarah put together a team of individuals to assist with my move and made sure everything to be taken care of was done prior to my deploying. To ease my frustrations, she brought over pizza for me and my daughter and she even helped me pack…Wow! She was able to use her prior military experiences to put me at ease and make me more comfortable with my deployment. Her professionalism and dedication is truly amazing. I recommend her to anyone who wants a Realtor that truly means it when she says, "I work for you." Thanks Sarah!
Shannon
,
First Time Home Buyer